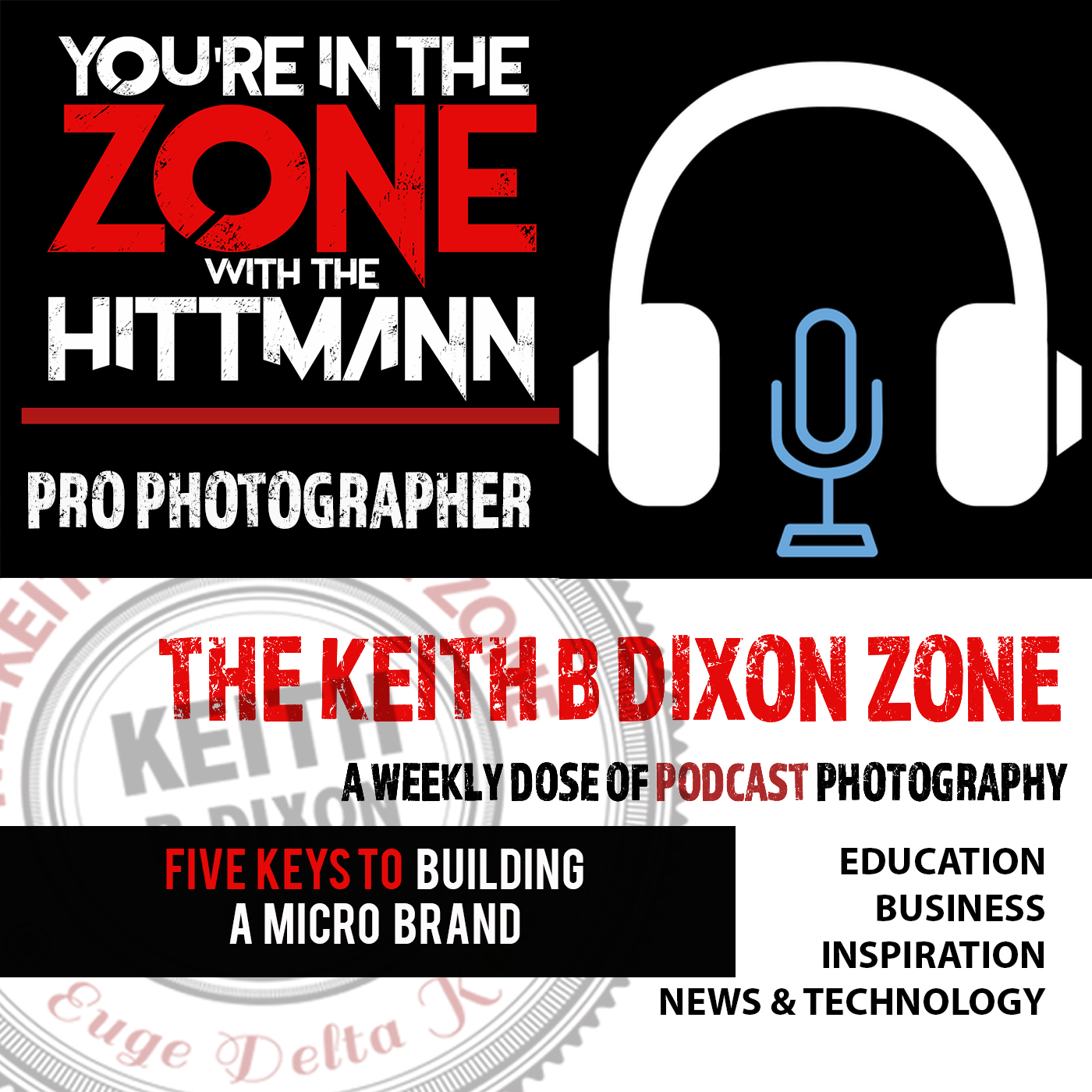 About this Podcast
Brand building is a concept we hear about a lot of business. When thinking of brands, we often think about big companies and organizations that have been around for years. But, you don't have to be a big brand to take advantage of the concept. On this podcast, Keith talks about five steps you can use to start building a consistent and reliable name as a photographer or creative. Keith drills down the following:
The importance of developing a portfolio that narrows down a targeted market
Understanding the importance of perfect presentation 
Telling a great story about you and your business
Tracking your time versus actual dollar revenue
Offering the right product for the right client
About Keith 
Keith B Dixon is a freelance commercial photographer, specializing in corporate event photography, corporate executive and on-location, group portraits. Throughout his career, he has photographed high profile clients including the U.S. Chief Judges of the U.S. Appellate Courts, several Bay Area Executives and many celebrities from around the world. Keith has also worked with corporate clients across the United States and abroad. He is an Official Ambassador for Dye  Sub Printer Maker DNP Imaging of America, NETGEAR (the number one producer of Networking and Cloud-Based Storage), and affiliations to Spider Holster, Think Tank, and Arkon Mounts. He is a legend on social media, known for creating The Keith B. Dixon Zone on Periscope and Facebook Live and is the founding member of the well know Bomb Squad Photography Community.
In 2015, Keith was ranked #3 in the world as a Cloud-Based Influencer by Onalytica. He also created a series of free workshop for beginning photographers, the Keith B. Dixon Meetups, and somewhere in the midst of all this, still finds time to serve as the PPA Diversity Co-Chairperson within his industry. More than just a photographer or a social media guru, Keith is a true trailblazer, paving the way and educating those coming behind him.
Websites
Blog
Pod Cast 
Podcast.keithbdixon.online
Instagram
Facebook
Instagram
keithbdixon
Twitter
@keithbdixon
Periscope
@keithbdixon
Periscope.tv/keithbdixon
YouTube
youtube.keithbdixon.online
YouTube Music
Twitter
@xposure101DET