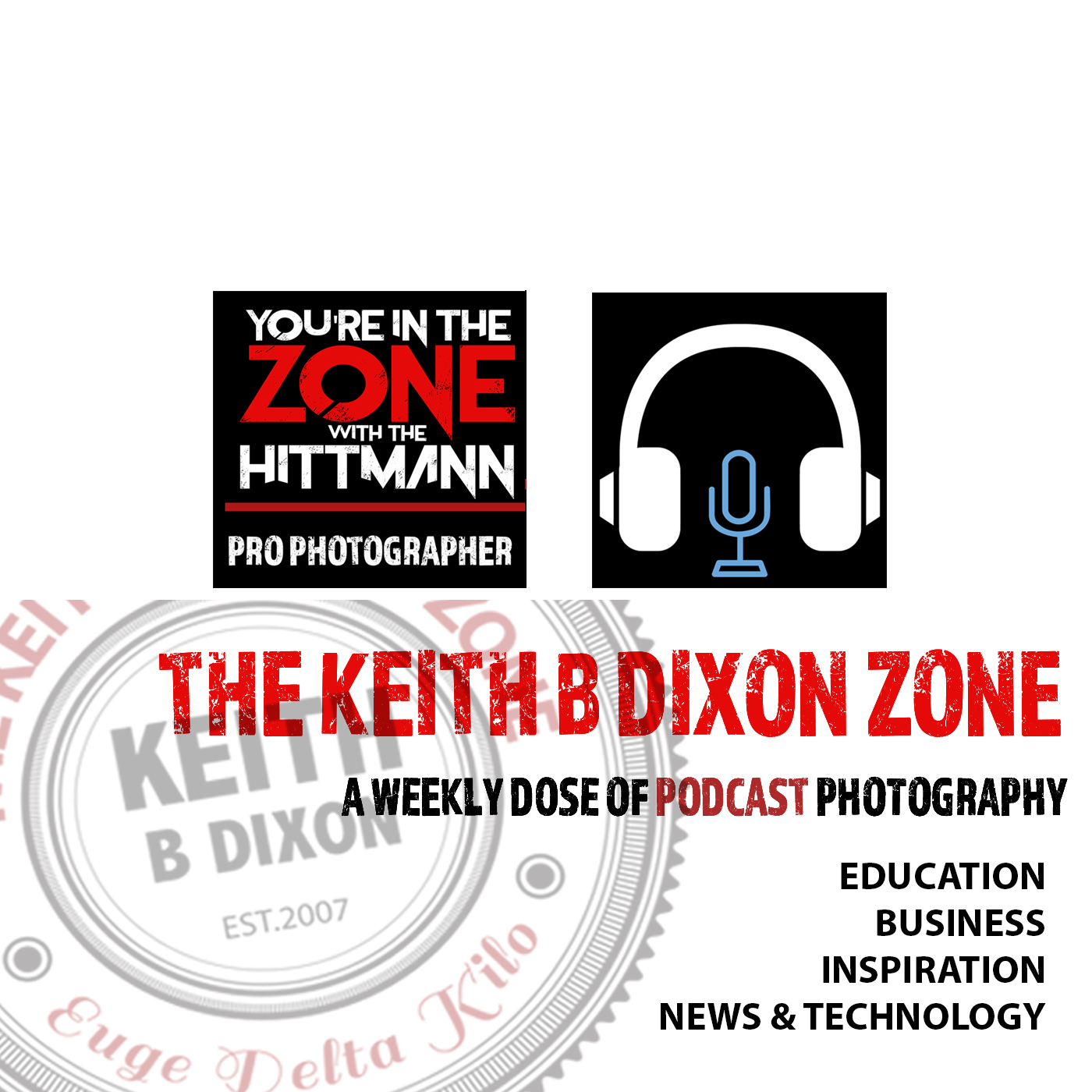 On this podcast:
Social media is one of the most popular communication mediums in use today. As result of that,  Social Networking has become a mainstream tool for most everyone and an invaluable way to maintain contact, relationships, support community, and grow a business. On this podcast, Keith shares his opinions about social media and how to get started as a follow up to his talk at Imaging USA 2018 Nashville.
Keith covers:
Social Media Definition
How to Get Started on Social
Create a Lifestyle Workflow
Channel Noise
Who are you?
Who do you want to reach?
Create Original Content
Create a Social Media Mix
Getting Attention
Boots on the Ground Marketing
Traditional Marketing
Social Media Trailers
Develop a Tracking System 
Who is My Audience 
We need viewer data
What Are the Best Social Channels
The Mothership 
Defining Your Demographic
Who Are You Reaching and Why?
Promoting and Engaging
Build Your Content Based on Need
About Keith 
Keith B Dixon is a freelance commercial photographer, specializing in corporate event photography, corporate executive and on-location, group portraits. Throughout his career, he has photographed high profile clients including the U.S. Chief Judges of the U.S. Appellate Courts, several Bay Area Executives and many celebrities from around the world. Keith has also worked with corporate clients across the United States and abroad. He is an Official Ambassador for Dye  Sub Printer Maker DNP Imaging of America, NETGEAR (the number one producer of Networking and Cloud-Based Storage), and affiliations to Spider Holster, Think Tank, and Arkon Mounts. He is a legend on social media, known for creating The Keith B. Dixon Zone on Periscope and Facebook Live and is the founding member of the well know Bomb Squad Photography Community.
In 2015, Keith was ranked #3 in the world as a Cloud-Based Influencer by Onalytica. He also created a series of free workshop for beginning photographers, the Keith B. Dixon Meetups, More than just a photographer or a social media guru, Keith is a true trailblazer, paving the way and educating those coming behind him.
Broadcast Resources
Websites
Podcast.keithbdixon.online
keithbdixon
@keithbdixon
@keithbdixon
youtube.keithbdixon.online